Let's Add New Life To Your Home, Together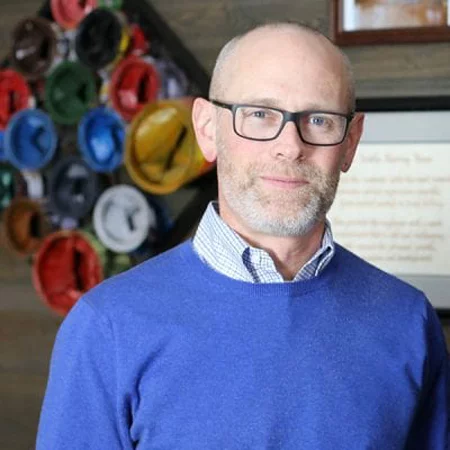 Todd's painting career started in 1985 with a station wagon and one exterior paint job as a way to help pay for college. Today, Todd is proud of his team of employees who work hard every day to meet or exceed the client's expectations. Todd lives in Ann Arbor with his wife and chocolate lab, and together they have two sons.
Originally from Westland, Michigan, Becky now lives in Milan with her husband James, and their pets. Becky is an avid reader, and believes there should be a book in every room in the house. Besides reading she enjoys board games, hike-in camping, and road-tripping with James. Her favorite part about working at Tribble is interacting with and helping people find solutions to their painting projects.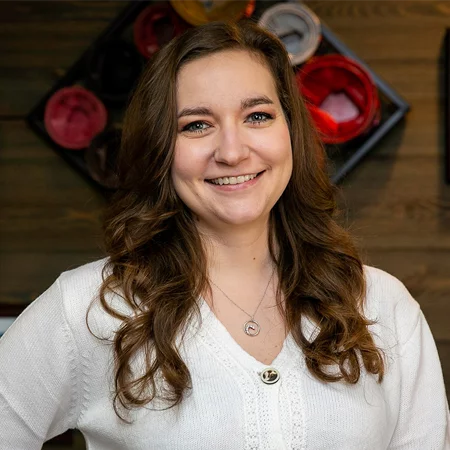 Skylar is from Manchester, Michigan. She attended Alma College where she earned a degree in Business Administration. In her free time, she likes to read and do pretty much any kind of craft. She reached her goal to visit 25 states by the time she was 25 and is working on her goal to visit all 50 states by 50.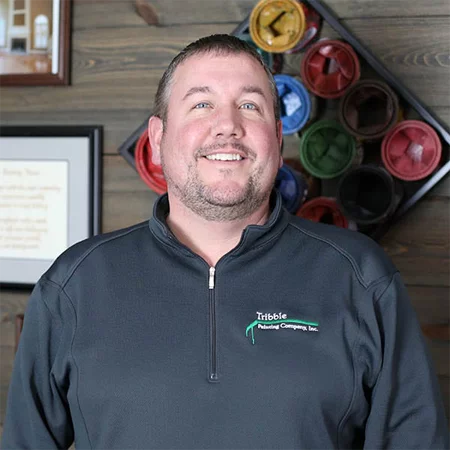 Nick started at Tribble as a carpenter but quickly moved into an estimator roll due to his vast construction experience as well as his affable personality. He enjoys coaching or just watching his two boys play football, baseball, and track. Nick enjoys collaborating with clients to find solutions for their painting projects as well as coaching employees to grow in their positions.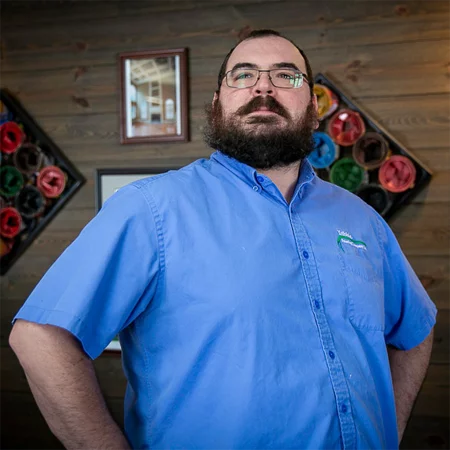 Phil was born in Kansas City but moved to Detroit at an early age. Phil has many hobbies but table top games are his favorite. Phil spent his entire career in the field of media and currently helps Tribble Painting with their social media and client engagement.
Weston grew up in Georgia where he enjoyed being outdoors and exploring nature. After high school, Weston joined the Marines where he served for four years. He was stationed at Camp Lejeune and visited six countries of which Spain was his favorite. Weston enjoys painting as he has always had a natural curiosity for building things and seeing projects come to a favorable conclusion.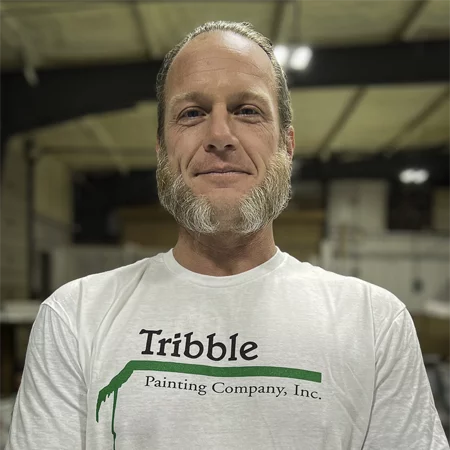 Originally from the Upper Peninsula, Aaron lived in Ann Arbor for 4 years as a kid while his Mom was in medical school here. After moving back to the UP, Aaron once again found himself moving to Ann Arbor to attend the University of Michigan. Aaron has been with Tribble since 2017 and worked for himself for the previous 20 years before joining Tribble. Aaron and his family live in Brighton. Aaron is the lead trainer at Tribble and says his favorite part of the job is passing on his knowledge to new employees.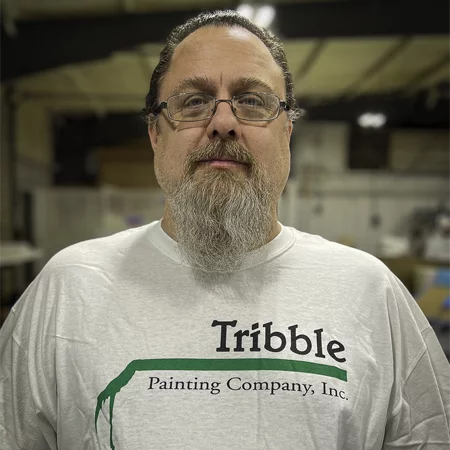 Aaron grew up in South Lyon and currently lives in Ann Arbor with his wife and three children. Aaron has worked at Tribble for over 20 years and has been an integral part of the development of many of the procedures that Tribble uses today. Aaron is an avid reader and enjoys painting miniature models that he uses for gaming. His favorite quote is "Success is not final, failure is not fatal, it's the courage to continue that matters"
Andy grew up in Ann Arbor where he continues to live with his wife and teenage daughter. He has been a painter in the area for over 25 years. Andy says his favorite part of working at Tribble is the people and the camaraderie that he feels with the other employees.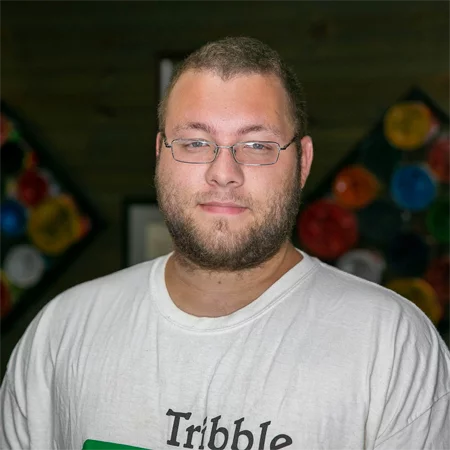 Jacob grew up in the village of Parma Michigan east of Jackson. He spent a lot of time helping his Dad with his Dad's construction business when he was young. When he is not at work he enjoys working with cars and motorcycles and fishing. Jacob's favorite part of Tribble is the team environment and how everyone comes together to get the jobs done. Jacob likes making people happy, so this is the job for him!
Get The Look You Want.
You Deserve It.