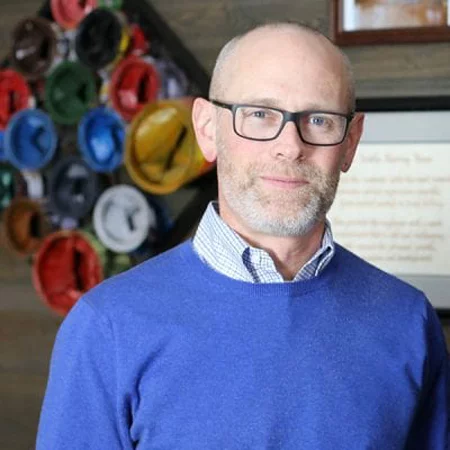 Your Reviews Keep
Us In Business
" Thank you so much for taking the time to leave a review for our painting company. Your feedback means the world to us, and it is through your support that we are able to continuously improve and provide the highest quality of services. Thank you for your trust in us and for sharing your experiences with others. Your satisfaction is our top priority, and we will always strive to exceed your expectations. Thank you again for your support, and we look forward to serving you in the future."
- Todd Tribble, Owner of Tribble Painting
Browse our reviews and see what past clients have to say about their experience with us.
We are excited to get the chance to work with you!
Andy and James did such a great job painting the trim on our new windows and doors, that we scheduled them to return to paint 3 more interior rooms. Also, the personnel in the office are always considerate of your time and availability.
Had several rooms painted. The 2 painters (Jake and Westin) did an absolutely fabulous job. Courteous, efficient and a pleasure to have in my home. Nancy Vetter
excellent response and work from initial contact to completion. highly recommend.
Andy and James tackled a three story interior wall for us that went from the basement landing to the second floor ceiling and it is flawless. Andy also came up with a creative solution for a grouting issue we were having! Thanks for a job well done, and very quick, too!
Alaina Mitchell
2023-03-09
I cannot say enough good things about Tribble Painting. The room they painted for me was a nightmare before they began and looks perfect after! They were prompt, professional and polite. I am so happy I chose them and will do so again in the future.
We have used Tribble in the past for painting jobs, and we've always been happy with their services, but I think this is the job we've been the most impressed with. Wes and Jake did an awesome job of painting the rooms to our specifications and they are beautiful! They also replaced damaged trim, and mudded bad seams on some walls and it is flawless. Additionally, they were friendly, but professional, and very good managers of time and resources. We will definitely use Tribble again for our painting needs!
Cannot say enough about how skilled, professional and kind these painters are. Amazing work done by great people.
We had Tribble repaint interior walls, ceiling and wood trim in four bedrooms, hallways, and a family room. Communications, coordination and scheduling was fast and easy. I asked for a detailed estimate breaking out several areas we were considering and promptly received an estimate exactly as I had requested. As we started the job, project manager/painter Andy arrived right on time, and with painter James demonstrated courtesy, professionalism, and competence in their trade, from initial walkthrough to final cleanup. They protected furniture and floors, and worked quietly and steadily.. Patching and sanding is part of the job, and our older, imperfect walls came out looking better than ever. Both the paint crew and office staff were highly responsive to questions and follow-ups at every stage. Pricing was comparable with another provider we had estimate the job. I was prepared to pay additional on a time-and-materials for some additional touch-ups in other rooms that we didn't want to paint in total, but the crew simply managed their time and integrated those extras into their overall scope with no additional bill. While that was a money-saver, it also highlighted how Tribble emphasizes making it easy for the customer to work with them. We'll call on them again, and will recommend to friends.
I've used Tribble several times, and couldn't be happier. Their work is top notch, and the employees are very professional and always good at communicating their plans and doing whatever is needed to make sure you are happy with the project. Great customer service and great quality work!
Get The Look You Want.
You Deserve It.