Kitchen Cabinet Painting Services in Ann Arbor
Give Your Kitchen A Fresh New Look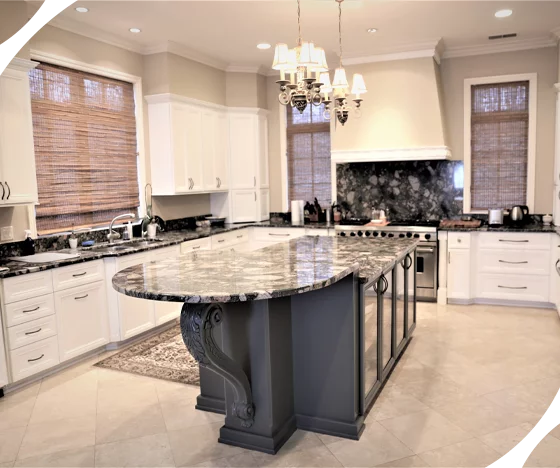 Save Money On A

Kitchen Remodel
Kitchen remodels are a fantastic way to feel excited about hanging out in your kitchen. They can quickly get expensive.
Kitchen cabinet painting is a more affordable option to getting the look you want without having to call your accountant.
If the feeling you get when you walk into your kitchen isn't what you want, consider updating your cabinets.
It's the first thing that anyone sees when walking into your kitchen.
The Current Trends Of

Kitchen Cabinets
We've learned that residents around the Ann Arbor – Plymouth – Canton area love to keep up with current trends. One of those trends is their kitchen cabinet style.
The design of kitchen cabinets plays a significant role in the overall look and feel of a home's interior. As such, keeping up with the latest kitchen cabinet styles is important for homeowners who want to maintain a modern and up-to-date living space.
Whether it's sleek and minimalist or ornate and traditional, the right kitchen cabinet style can transform a kitchen from a functional space to the heart of the home.
Kitchen Cabinet Before & After's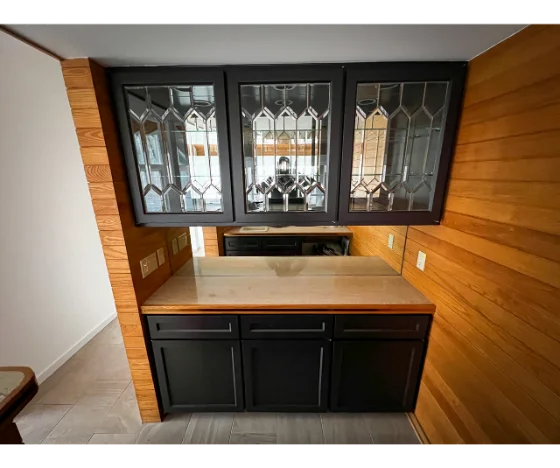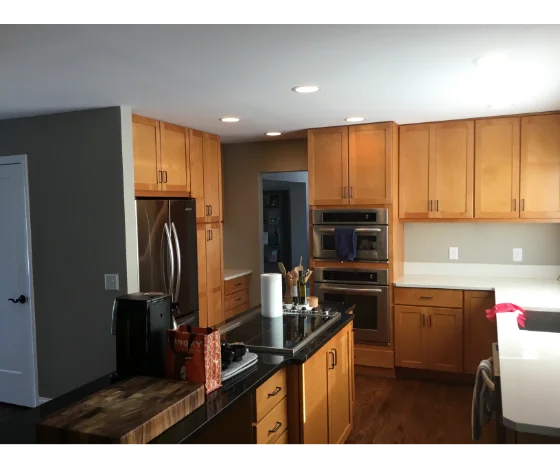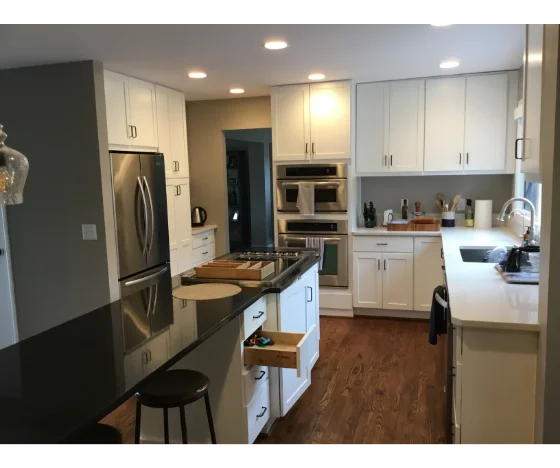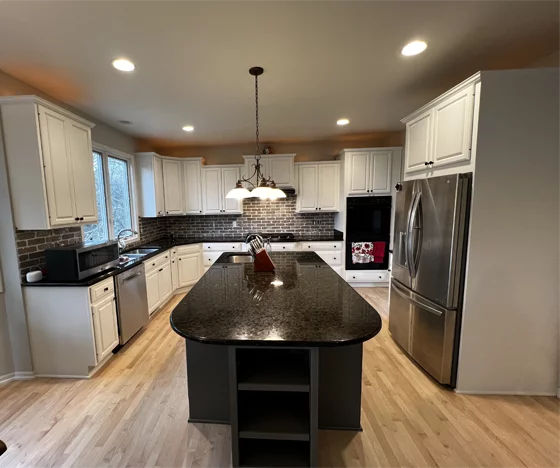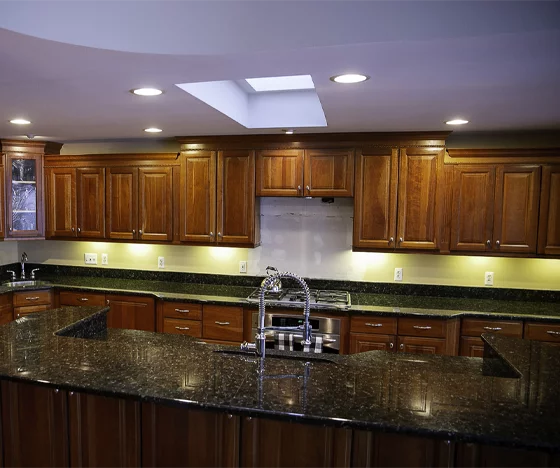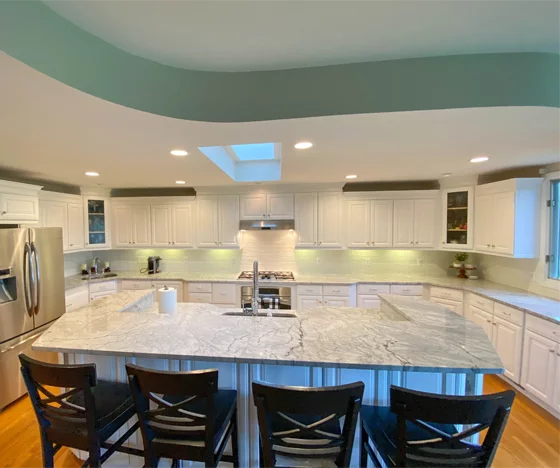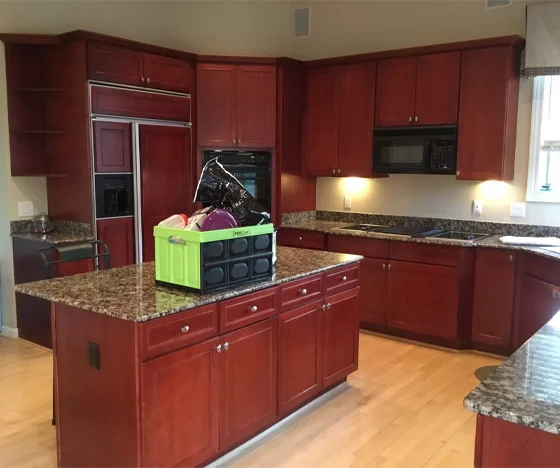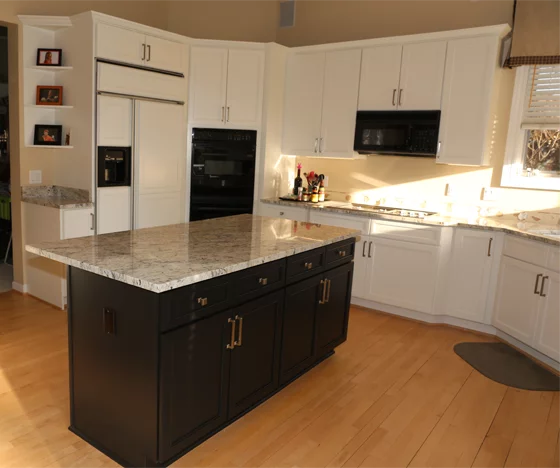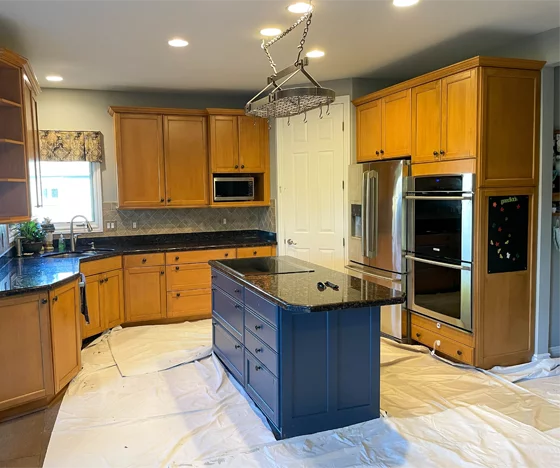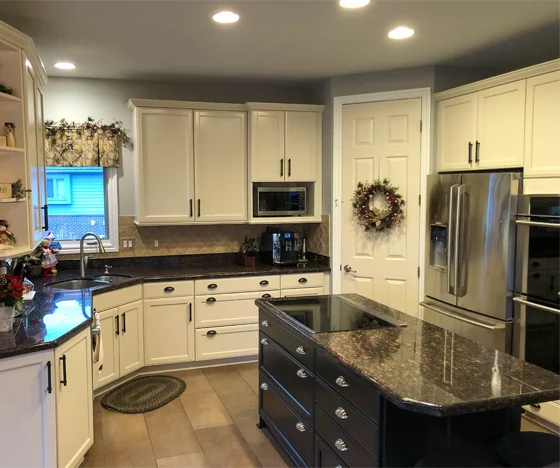 A Team Dedicated To Excellence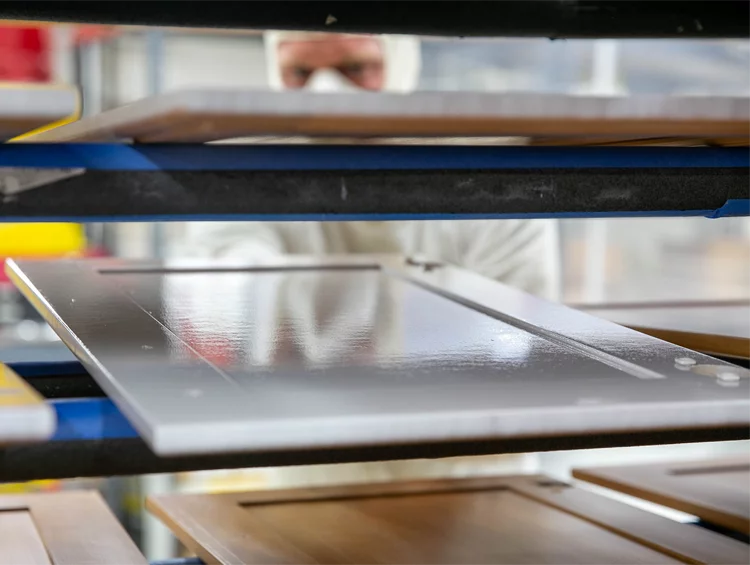 Freshen Up
The Look Of Your kitchen

With A New Cabinet Color
Doesn't it make sense for the most popular room in your home to be one that you're most proud of?
Kitchen Cabinet Painting Investment Averages
All kitchen cabinet painting includes both sides of cabinet doors, drawers, crown moulding and baseboards if applicable, installation of new hardware if it fits the existing holes, and the outside of cabinet boxes.
Cabinet Painting For A Small Kitchen
Cabinet Painting For A Medium Kitchen
Cabinet Painting For A Large Kitchen
Cabinet Painting For An Extra Large Kitchen
*Prices are averages and may change depending on the size and condition of the rooms, the amount and detail of the woodwork, and the number of coats needed. You'll receive an exact quote after an in-house consultation.
Here To Deliver An

Extraordinary

Process
We'd love to help you along your way.
Frequently Asked Questions
Do you paint my cabinets in my home?
Once we take the drawers and doors off the cabinets, we will take them to our shop to paint and allow dry. We will leave the rest of the cabinets on the walls and paint them in your kitchen. 
How long will it take to paint my kitchen cabinets?
Depending on the amount of openings you have, it takes about 1 week to complete your cabinet painting project.
What's the benefit of painting my cabinets over replacing them completely?
Painting your kitchen cabinets allows you to breathe new life into your space without having to pay for brand new cabinetry. Additionally, it is quicker to complete and eco-friendly, since no cabinets are thrown away.
How long will my repainted cabinets last?
With the proper care, your cabinets can last decades. The Tribble Team is dedicated to delivering you the highest quality craftsmanship so you can enjoy your investment for years to come. 
Enhance the curb appeal of your home and keep it protected with a fresh paint job.
Design your commercial space to attract your customers and make them feel at home.
Breathe new life into your home with new colors to match your personality and style.