You Can See The Results Of When A Client Had Us Stain Their Wood Home
Staining exterior wood homes is a great way to beautify and protect your house. Once you see the results of this project you'll want to stain yours too.
Read about the project and see the video testimonial in the post below-
You Have To Stain To Maintain
"Frank over in Pinckney got his house done and it looks amazing! We need this too," says Alan.
Diane nods her head slowly. "I think you're right. It's been years since we had it stained last, and if we want our home to look good and stay that way, we need to maintain the stain."
"Staining exterior wood also protects the wood from drying out, water damage, etc," adds Alan. "All we need to do now is contact our staining guy." He gets out his phone and dials Tribble Painting. They've worked together before and Alan's always liked the experience and final product. "Hopefully, it'll cost about the same as the cost to paint a house exterior."
Alan and Diane talk to Tribble for a while about his project. They ask a few questions to make sure they have a clear understanding of what the couple wants. They and Tribble go through the project process, which involves an estimate by Nick or Todd, scheduling with Jeanette, informative emails, and then the actual project.
Staining The Wood Exterior
"Hi, Alan and Diane. My name is Aaron and I'm the project manager mentioned in the emails."
The couple talks with Aaron outside for a few minutes about staining exterior wood. He takes them on a pre-job walk through to make sure he knows what they want him to do.
Once everyone's on the same page, Aaron and his team get to work.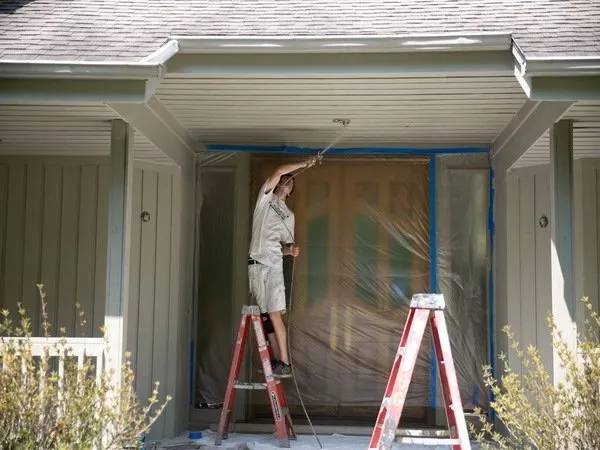 First, they clean the wood exterior with trisodium phosphate and water. It's a harmless mixture that makes removing dirt and such easier. Once it dries they start restaining with a matching solid acrylic stain.
4 days (and a couple of raccoon friends) later: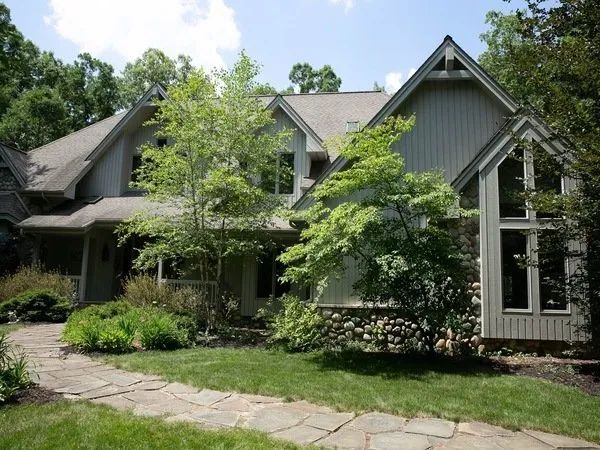 Alan was also kind enough to let us ask him a few questions about the project on camera. You can watch Alan's video testimonial right here:
You May Also Like To Read
"That's it! Our house looks great and the wood is safe again," Alan says with a smile. "Whatchya doing on your phone, Diane?" Diane looks up. "Oh, I'm looking around Tribble's website to see what all I can find out about house painting."