Protect The Integrity Of Your Ann Arbor Porch So You Don't Have To Worry About It Rotting Away
Repairing rotten wood in your home will make you feel safer and more secure about being in it and having people come over. You won't have to worry about how it looks, insects chipping away at it, or it literally rotting away. This process can also have your home looking newer and refreshed.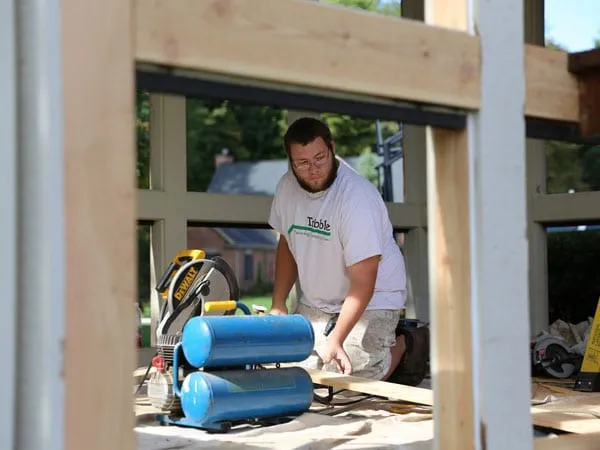 Perilous Porch Problems
"I'm afraid it'll come tumbling down and someone will get hurt if we leave it."
John is standing outside his covered porch, noting the rotten wood making up the exterior.
The rotting wood makes him feel unsafe in his own home. How are he and his friends and family supposed to enjoy the covered porch if they're too busy worrying about it holding up?
That final thought is what causes John to finally make the call. He's about to have a professional carpentry service come in to repair his rotting wood porch so he doesn't have to worry about anyone's safety in his home.
Hiring Tribble To Repair Rotting Wood
John already knows who to call because he's used them before: Tribble Painting
He first came across them when they were working on his neighbor's house, so he hired them for his. Now he's about to do it again, this time to repair his poor porch.
John contacts Tribble Painting and gets on the phone with Ashley, who's going to get the information on his project and find the ideal time for an estimator to come look at his problem.
Ashley asks questions about John's project and he asks her questions about the process. They work together to make sure all the details are taken care of and then John schedules a time for an estimate. He thanks her for her help and they hang up, so now he just needs to wait for the estimate.
And when the day of the estimate arrives who shows up but the owner and founder of Tribble Painting himself, Todd Tribble.
Todd arrives exactly on time, just as John expected (the same thing happened during the first project). They talk for a bit before going to look at the project area. Todd ends up emailing John with the estimate and he replies by mailing in a signed copy of the estimate with a 10% deposit. John has officially started his journey to repair the rotting wood on his porch.
Leading Up To Repairing The Rotting Wood
Jeanette (the office manager) emails John with the week they're going to start his project.
As the week approaches, he gets another email with the start date and a little info on who the project manager is. John feels more comfortable knowing who's going to be coming to work on his home.
The day of the project finally arrives…
Repair Rotting Wood On John's Covered Porch
John's waiting for the Tribble Painting team to arri…and there they are.
John sees one of the Tribble team members walk up to him. He introduces himself as Weston, the project manager mentioned in the email: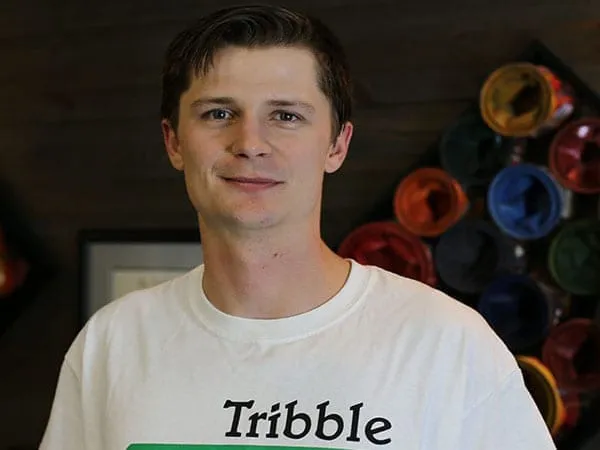 Weston and John go on a pre-job walkthrough so Weston can know exactly what John is expecting from this project. After that the Tribble crew gets to work!
The crew's first step is to locate all areas of rotting wood.
They find that there is a lot more wood rot under the surface than they first thought. Weston talks with John about this and gives him a rough idea of what the new cost will be. John is okay with it so they fill out a change order so they can continue the work.
The crew measures out the area of the rot and gets the right amount of wood to replace it. They remove the old wood, cut the new wood, and then install it:
A Nice, Safe Porch
John is very happy with his new, safe porch. He doesn't have to worry about what might happen if the wood rot spreads too far, like his porch caving in. Now he can host friends and family or enjoy a relaxing, sunny day in his porch.
You can get rid of your wood rot worries too, all you need is the right contractor.