These Are What Homeowners Think About Before Deciding Whether To Paint Or Not
Painting your home's exterior will boost your curb appeal, but once you choose to paint brick, there is no going back to the original color.
Discover the rest of the pros and cons below-
Love It Or Hate It
"There's no in-between when it comes to painted brick," points out Sarah.
Jason shrugs. "I guess. I never paid enough attention to form an opinion. But wait, is painting a brick exterior a bad idea? If not, we should look into it, especially the cost to paint a house exterior."
Sarah frowns as she thinks about it. "I don't think so, but that's because I've seen it before. Maybe we should look up the pros and cons?" Jason nods and takes out his phone. "Hey Siri, is painting brick a bad idea?"
Here's what the couple ends up finding out:
Is Painting A Brick Exterior A Bad Idea?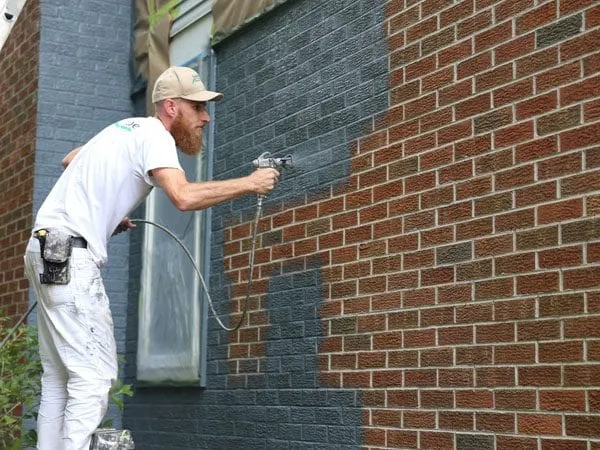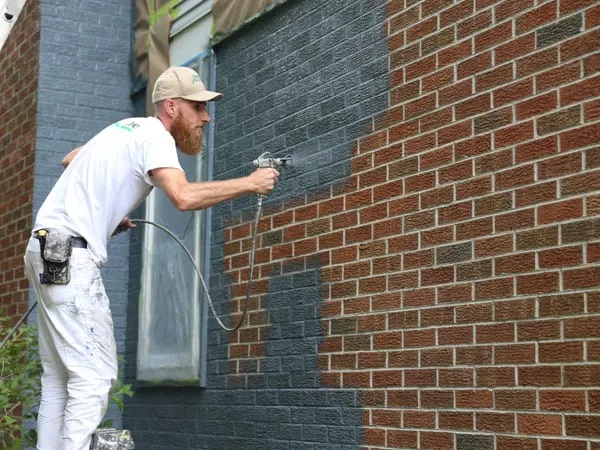 Overall, no, it isn't a bad idea to paint a brick exterior. One major part of this project you'll want to do is hire a great professional painter. Doing this can help you avoid some of the cons people run into (like trapping moisture in the brick behind the paint).
Pros Of Painting Exterior Brick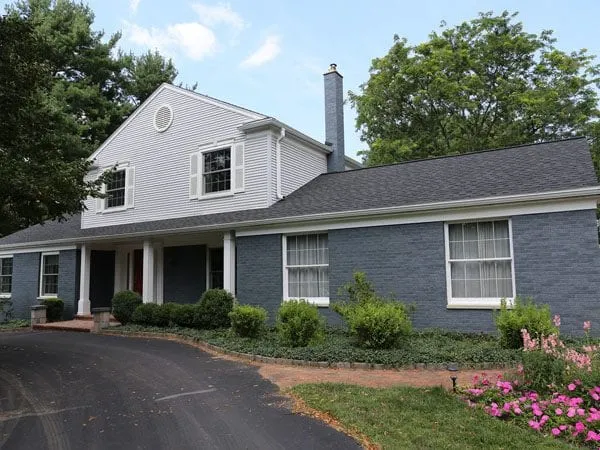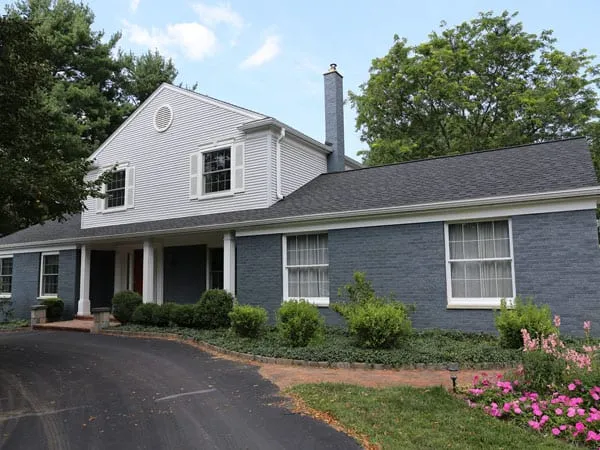 Painted brick boosts curb appeal. White and gray are the most popular colors but you can choose from many more. It's a nice change of pace from the normal brick colors.
Paint protects the brick. Rain, snow, and other weather conditions wear down the brick. Paint stops water from getting into the brick. It also keeps it from fading in the sun.
Paint makes it easier to clean. Paint helps keep dirt and debris from sticking to the brick. Painted brick exteriors have a smooth surface that makes cleaning a breeze.
Cons Of Painting Exterior Brick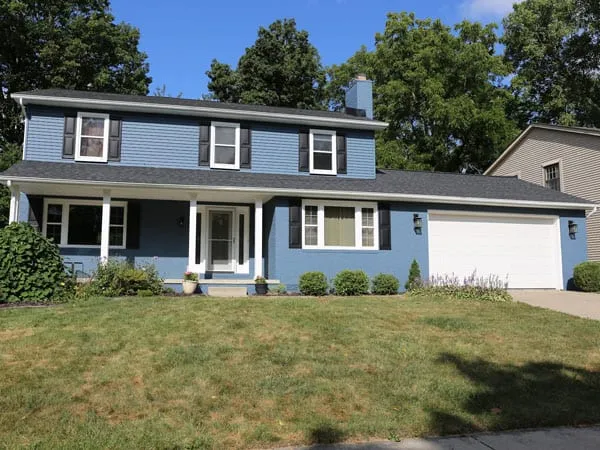 There's no going back. Once the paint is on you can't take it off. You can try, but it may not turn out very well… Thankfully, you can at least change the colors!
You'll need to repaint. Paint does flake, fade, and wear down. You'll need to repaint every few years to keep it looking nice.
Nasty stuff is easier to see. Dirt, mildew, and other stuff are easier to see so you'll need to clean it more often. A nice pressure wash should do the trick.
You'll want to spend the money on hiring a GREAT pro painter. If the proper prep work isn't done, and the painting is anything below amazing, you may not like the end result. Your house might become damaged too, like if moisture is trapped in the brick at the time of painting.
You May Also Like To Know
"So, we would need to hire a really good painter, then maintain it every so often," Jason sums up. Sarah nods. "Yep, but the curb appeal and protection can make it worth it. I wonder if this blog has any other brick-related posts?"