How To Paint Exterior Trim As We Did On This Project In Ann Arbor
This Is The Process We Use For Our Clients In And Around Ann Arbor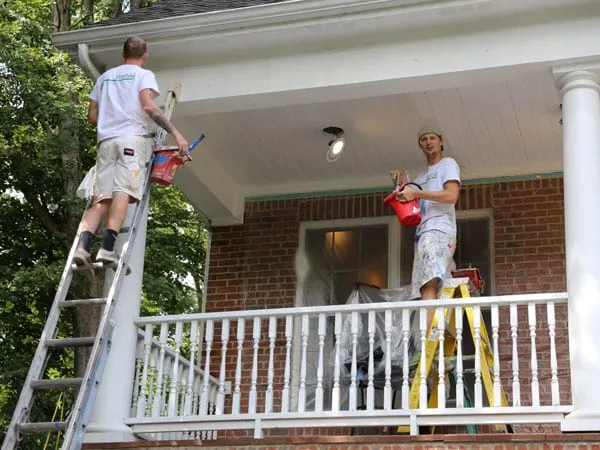 How to paint exterior trim starts with cleaning. Then you scrape loose paint off, prime, caulk, repair, and then apply two coats of paint.
Find out more on this process below-
It Needs A Little Work
"Yeah, this place sure needs a bit of touching up," sighs Megan happily.
The new-to-her home she just bought is lovely, but it needs a little work. She's trying to decide what to do with her exterior trim, railing, and shutters. She might look up how to paint exterior trim and such, but that's a lot of time and energy.
Megan decides to do what she did last time she needed painting done- call Tribble Painting. She found them on Angie's List and had them do some work for her. Megan loves their customer process and their work. She's curious to find out how much it costs to paint exterior trim.
Here's what happens when she calls Tribble Painting:
Working With Tribble Painting
She calls their office and sets up an estimate. The estimator comes by at the appointed time. He and Megan walk around looking at what she wants to be done. They ask and answer each other's questions.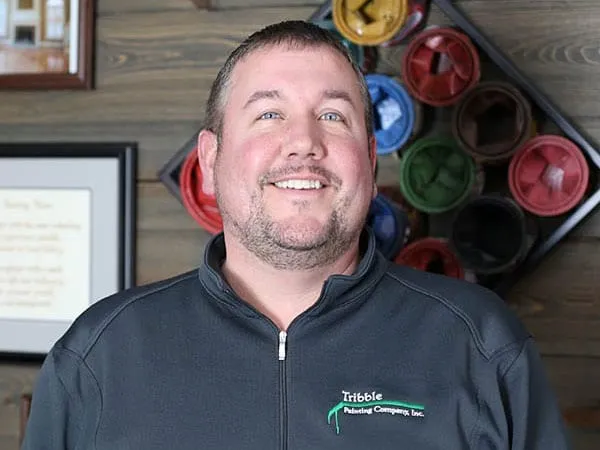 The estimator gives her an estimate on how much it'll cost for painting exterior trim and railings as well as replacing the shutters.
Megan agrees to his estimate and writes him a deposit check. He thanks her and leaves while she calls Tribble Painting to get on the schedule.
Megan gets on the schedule and gets an email. The email tells her some information like when her start week is. As it gets closer, she gets another one with the start day and who her project manager is.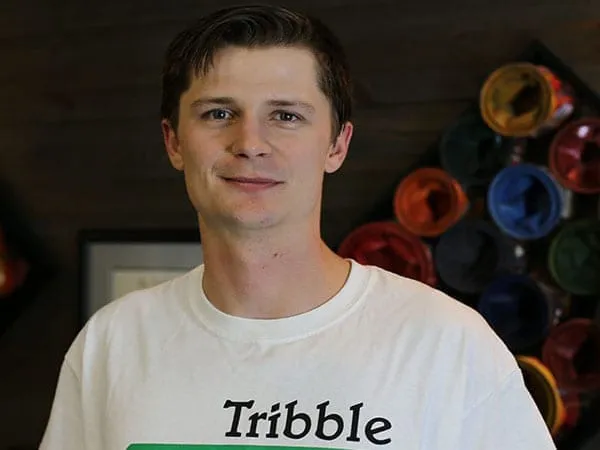 The day arrives and so does one of Tribble's teams, right on time. Weston (the project manager from the email) goes on a pre-job walk through with Megan. After making sure he knows what she wants, his team gets to work.
How To Paint Exterior Trim
The above video is from another project we did in Plymouth.
Wash the exterior trim with a mild bleach and water solution to clean and remove any mildew

Scrape off any loose paint

Prime any bare wood

Caulk joints where boards meet other boards or boards meet brick to keep moisture and bugs out. Also, caulk small woodpecker and carpenter bee holes

Replace any rotten boards

Set any loose nails

Paint your exterior trim with one or two coats of Benjamin Moore Regal
What To Know About These Steps
Mildew, dirt, and such get between paint and the material. This makes the paint crack and peel more quickly. This means you'll have to paint it again sooner. Loose paint has the same effect.
Bare wood needs priming so the paint can stick to it better.
If the replacement boards are wood, prime on all six sides. If the boards you need to replace are in a problem area and likely to rot again in the future, try to replace them with a product other than wood. Azek and James Hardi trim are good examples.
You'll use one or two coats depending on the condition of the wood and if there is a color change happening. Two coats are always a good idea when in doubt.
How Megan's Project Turned Out
Megan's railings look like new and so do her shutters! We did have to clean up about 20 yellow jacket nests (thankfully only one was active). Her exterior trim looks lovely, too.
You May Also Like To Read
Megan loves the look of her house exterior now. It's just what she was looking for, like with these other local projects we've done: