Painting A House Exterior In Dexter Michigan To Look Amazing Again
Our Client Went From Hating The Failing Paint On Their Exterior To Loving Their Home Again
In this project profile, you'll find our process from estimating to final walkthrough. You can also discover how we paint house exteriors and see the before-and-afters for this project.
My House Is Under Attack!
"The sun and weather are making my house look awful," huffs Melinda.
Standing on her deck she can see her exterior paint fading away beneath the dirt. It's not the color it once was and it just looks…bad. Her deck's not looking so good either. She'll need someone to paint her house exterior.
"Can't let my friends or family see my house like this," she says worriedly. "And I can't just let my investment wear away, I love this home…" Suddenly, a small smile breaks out on her face. "Well, at least I can update my home exterior with one of the popular house colors for the area."
She looks down at her phone and starts looking for painting contractors near Dexter, Michigan.
That's where she finds Tribble Painting (hey, that's us!).
Calling Tribble Painting To Paint A House Exterior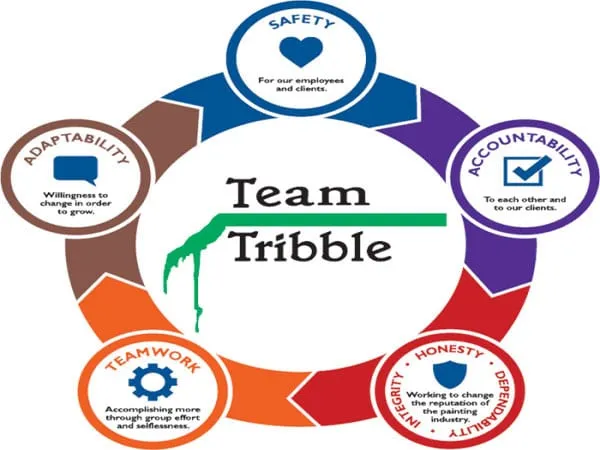 Melinda calls the office and talks to the administrative assistant. Together, they go over Melinda's wants and needs for her home.
Once the administrative assistant gets everything she needs, she asks if Melinda would like to schedule an estimate. "I'd love to!" she replies. She gets on the schedule and waits.
The Estimate Process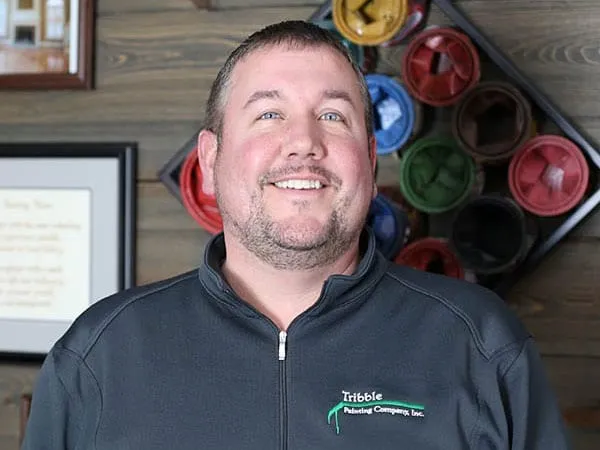 Nick, one of Tribble's estimators, pulls up right on time.
He does a thorough review of their home's exterior. Upon finishing, he reviews his findings with the couple. It turns out their house needs repainting, touching up around the trim, and the deck needs a new stain and sealing.
Melinda talks with her husband about their options. They decide to work with Tribble Painting (this is what you can expect when working with us).
They get an email with their start week a short while later. As the week gets closer, they get another email with their start date and project manager. It comes with a picture and some information about them.
Then the day arrives.
Painting Melinda's House Exterior In Dexter, Michigan (and restaining the deck)
Tribble's painting team shows up right when they said they would.
Melinda's project manager takes her on a pre-project walkthrough. He answers her questions and makes sure they're on the same page. He even gives her his cellphone number so she can call him if she needs to.
Now the painting begins:
Clean the house exterior

Make any necessary repairs

Caulk the trim boards and the siding

Paint the house with the new color scheme

Scrape the deck floor to remove any loose stain

Restain the deck
How Melinda Feels About The New Look
Melinda loves the new look. It's a beautiful blue and the gray stain on the deck matches wonderfully. She knows her home is now protected and will look amazing for a long time.