Learn About The Looks People In Ann Arbor Are Using For Their Kitchen Cabinets
The four kitchen cabinet finishes you'll find in most homes are paint, stain, glaze, and finishing techniques. Each brings a unique look.
Find out more below-
How To Do It?
"We can always paint them," suggests Jason.
Sarah shrugs and makes a face. "I don't know. Painting them is definitely an option but I want to explore all the types of kitchen cabinet finishes. There has to be more than painting and staining."
Jason frowns. "Hm, I don't know if there are. What else would there be, a paint-stain combination?"
Sarah pulls out her phone. "Here, let's look it up on Google and see if we can find anything. It worked when we were looking up kitchen cabinet painting costs." She starts typing her question into Google Search.
Here's what the couple ends up finding out:
Options For Kitchen Cabinet Finishes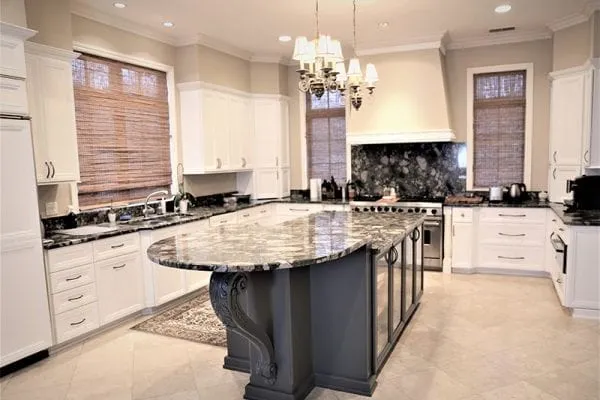 Popular kitchen cabinet finishes include painting, staining, glazing, and using finishing techniques to give the wood an aged look. You can combine glazing and aging along with painting and staining. Each helps bring a unique look and feel to kitchens.
Painting Your Kitchen Cabinets
Painted kitchen cabinets usually have a more modern look to them.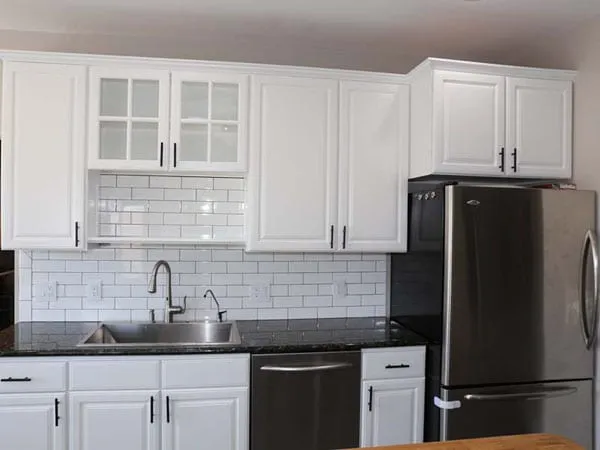 The paint covers up much of the grains and natural wood look. This gives them a more manmade, and thus modern, feel. The colors give it this look too. Popular ones include shades of white, gray, and blue.
Staining Your Kitchen Cabinets
This kitchen cabinet finish has a few different effects on kitchens.
Stains can give off an older, more contemporary feel. This is because the wood look has been around long before painting. But, stained wood gives a welcoming and homey feel to kitchens. They have a certain warmth only wood can give.
Glazing Your Kitchen Cabinets
Glazing adds something extra to the look of your cabinets.
You can add this kitchen cabinet finish to painted or stained cabinets. It adds visual interest by making cabinets shinier, highlighting the wood character, and adding depth.
Glazing can change the cabinet color. This happens when you use the flooding technique to glaze. You spray glaze the whole cabinet and wipe off the extra glaze. You can also pen glaze, which is only glazing certain areas by hand. This doesn't change the color.
4. Using Finishing Techniques
You can add an aged look to your kitchen cabinets.
Finishing techniques basically "damage" the wood, making it look older in a classy way. You pretty much distress the finish and add small surface damage.
You May Also Like To Read
"So we have the two main choices and then two optional additions," sums up Jason. Sarah nods. "Yep. Before we decide let's see if this blog has anything else we might like to know."