This Is How We Repair Rotting Wood To Keep Our Client's Homes In Ann Arbor Safe And Looking Good
We hope you can fix any rotting wood on your home sooner rather than later! If you also need to paint it, we can do both, so no need to hire more than one contractor.
In this post, you'll find the steps we take to repairing rotting wood. You'll also find out what causes wood rot and the 3 different types.
Wood vs Water And Fungi
"Saaarraaahhh! Come take a look at this real quick," Jason calls out.
Sarah skips over to where Jason is standing in the backyard. "What's up?" Jason sighs and points to part of their wooden porch. "Looks like we have some rotting wood on the porch here. We need to get it fixed ASAP."
"Oh no! Is our porch even safe to be on right now?" Sarah asks anxiously. "I don't know, it depends on how bad the damage is. I wouldn't host people on it, though, just in case," Jason replies.
Sarah frowns. "Do you know how to repair rotting wood or do we need to hire someone?" Jason sighs and scratches his head. "I'll look up the process and see if I can DIY. If not, we can hire a carpentry service."
Jason gets out his phone to look it up as Sarah nods in agreement with his suggestion. After some searching, here is what he finds:
What Causes Wood Rot?
Wood rot starts when wood stays damp for too long, giving a place for fungi to grow. The fungi rot away the wood, making it anything but a fun guy.
Fungi can cause one or more of 3 types of wood rot:
Soft Rot: this causes the wood to break down and take on a honeycomb-like appearance.
Brown Rot: often called dry rot because it makes the surface of the wood look dry, brown rot causes the wood to shrink, turn very brown, and breaks it down into cube-like shapes.
White Rot: this causes the wood to take on a whitish or light-yellow shade as it breaks down.
Whichever rot it is, it's bad and will only get worse. That's why knowing how to repair rotting wood is useful.
How To Repair Rotting Wood In 11 Steps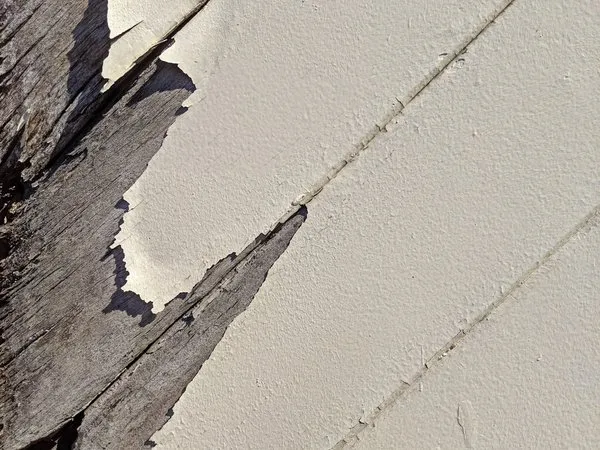 Find whatever is causing the wood rot
Fix the problem so it doesn't happen again
Measure out how much wood needs replacing
Decide if you want to use wood again or switch to composite decking
Remove the rotting wood
Check for more wood rot and damage and repair it if necessary
Cut the new boards to fit
Prime the new wood
Install the new wood
Caulk the gaps
Paint or stain with your favorite color
Our Recommendations
We recommend fixing the cause of any wood rot ASAP. It's easiest to find wherever the moisture is coming from and plugging it. This can keep the fungi from forming or at least growing quickly.
Composite decking is, frankly, amazing. It's less prone to rotting, doesn't cost as much, and it's easier to maintain. You can enjoy your deck for way longer without having to repair or maintain it.
Painting or staining the wood helps protect it from sun and water damage. It can also deter termites and other wood eaters. This means you can enjoy your deck or porch for longer without hiring a contractor to come to fix or paint it.
The Process The Couple Goes Through To Repair Their Rotting Wood Porch
This is a basic version of the process Tribble Painting and clients go through on projects:
Contact. Jason and Sarah decide to hire Tribble Painting to repair their rotting wood porch. They fill out the contact form, hoping Tribble can fix their problem and paint their porch. Then they won't have to hire more than one contractor.
Talk to Tribble Painting. Tribble Painting's office quickly reaches out to the couple. Together, they all get on the same page about the project. They schedule an estimate so the Tribble team can get a better idea about what's needed.
Estimate. Todd Tribble shows up to do the estimate. He takes a look at the damage, asking and answering questions. He gives the couple his estimate for the project. The couple decides to move forward and puts down a 10% deposit.
Get on the schedule. Tribble's office reaches back out to the couple and gets their wood rot repair project on the schedule. They also send them email updates about their project start date and who their project manager will be. Looks like Weston is heading up their project.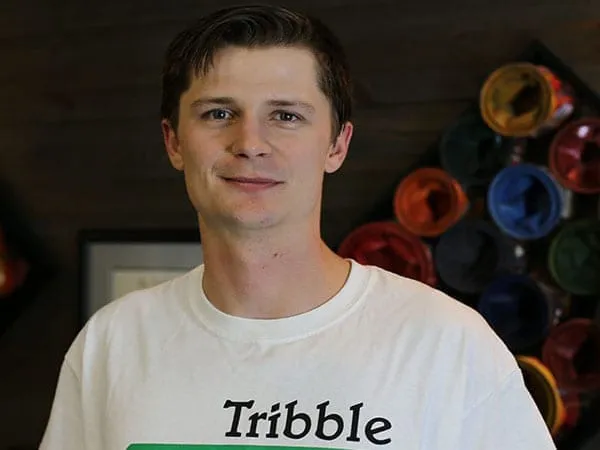 Pre-job walk-through. On the day of the project, Tribble's team promptly arrives at the agreed-upon time, headed up by Weston. He takes them on a pre-job walkthrough. He makes sure everyone's still on the same page about what exactly the couple wants to be done. Then, the Tribble team gets to work.
Doing the project. The Tribble team finds more wood rot under the surface of the porch. Weston talks with the couple about this and gives them a rough idea of what the new cost will be. They give the go-ahead and fill out a change order so Tribble Painting can continue the work.
Post-job walk-through. Once the Tribble team finishes, they walk the couple through the project to point out what they did. They also want to get any feedback from the couple. The couple loves it and gives them the final payment.
Now the couple has a nice and safe porch they can enjoy with family and friends.
You May Also Like To Know
"Let's have another couple over to celebrate! We can stay out here because it's open-air," Sarah suggests. "That's a great idea! While you plan that, I'm going to see what else I can find on Tribble's blog," Jason replies.