This Is How Anyone Should Paint Hardie Board Homes In Ann Arbor
How to paint Hardie board siding starts with preparing the area for painting. Then wash, scrape, repair, caulk, and paint with quality paint.
Discover more details below-
Time For A Refresher
"Refresher? Wait, start at the beginning," says Jason.
"We need to look up how to paint Hardie board siding. Or look through some local paint contractors and find someone to do it," says Sarah.
Jason frowns. "It looks that bad, huh?" Sarah nods and takes him outside to see. Jason lets out a low whistle. "Yep, it doesn't look great. Fading and some peeling paint are really making our house look…bad," he winces.
Sarah looks on in frustration. "Well, let's start looking for one or the other." Jason nods and unlocks his phone. "Let's start with the DIY route and go from there."
Here's what the couple finds after searching on Google:
Painting Hardie Board Siding In 5 Steps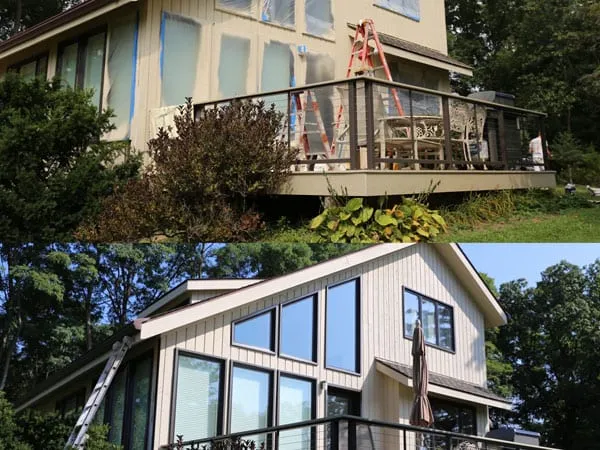 Prepare the area for painting
Wash clean with a mild bleach and water solution
If it has been painted previously, check for peeling paint and scrape off any loose paint
Caulk the siding to wood or other composite trim*
Apply two coats of a top-line exterior acrylic paint like Benjamin Moore Regal
More Details On These Steps
Knowing how to prepare an area for painting is very important. You won't have to worry about making a mess or having to clean up as much. Preparation is protection.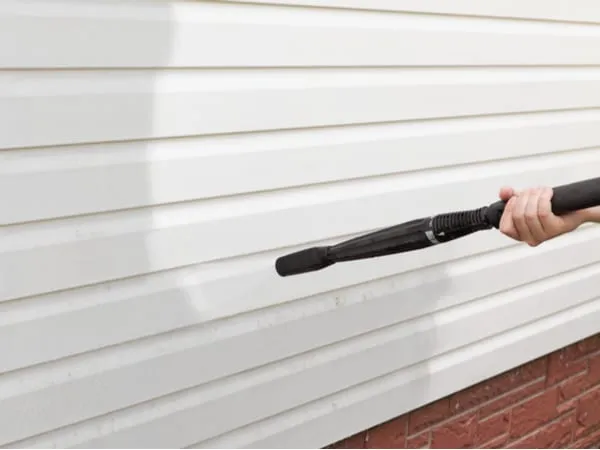 Washing the Hardie board siding helps the paint bond better. It gets rid of oils, dirt, and such that get between the paint and the siding. This is also why you want to scrape off any loose paint.
*James Hardi recommends not caulking butt joints. If installed correctly there will be a flashing card behind the butt joints that will keep moisture from getting in.
Whatever brand you choose, always go high-quality. The argument isn't as much Benjamin Moore vs Sherwin Williams as much as it is low vs high-quality paint.
You May Also Like To Read
"Well, we could do this ourselves, but it's a lot of time and energy," points out Sarah. "True, looks like it's time to find a painter. Why don't we also look around some more and see what else we can find?" suggests Jason.