See How We Paint This Couple's Brick Exterior Gray
How to paint brick starts with preparation. Then you clean, scrape, repair, sand, clean, prime, and then paint with exterior acrylic paint.
Find out more below-
It's Been 20 Years!
"For the last 2 decades we've had the same brick exterior," complains Kathy.
Gary blinks in surprise. "Wow, yeah, I guess you're right. It has been a long time and our house still looks the same. What about it?"
Kathy sighs. "Don't you think it's time for us to change up the look? We could look up how to paint brick and do a home project!" Gary makes a face. "That sounds like a lot of time and energy. Are you sure we couldn't have Tribble Painting do it? They've done well by us before."
Kathy shrugs. "We can. I'd still like to know the process and see if there are any videos on it. We can also look up house painting costs." Gary nods. "I like that idea. Let's see what we can find on their blog page."
Here's what the couple finds:
How To Paint Brick In 7 Steps
Prepare the area for painting
Carefully clean using a pressure washer or TSP and a cloth
Scrape off any loose paint
Repair any cracks or other damages
Sand and clean
Prime brick
Paint brick
You'll want to know how to prepare for painting. It makes the process and the cleanup much easier and faster.
Cleaning's important because it can make the difference in how long your paint looks good. Dirt and other nasty things can get between the paint and the wall. This means your paint will crack and peel faster and you'll be painting again. The same goes for any loose paint and damages.
Sometimes brick needs a little sanding. This can rough it up more so the paint sticks better. It should lengthen the lifespan of the paint.
You'll want to prime and paint with acrylic paint made for exteriors. It sticks to brick better and can help prevent mildewing. You can also use an elastodynamic paint. It's great for filling in and preventing cracks.
Painting with a sprayer is the easiest way if you prep right and know what you're doing. Brushes and rollers are easier to manage.
The Process For Painting This Home In Scio Township
Gary and Kathy start by calling Tribble Painting.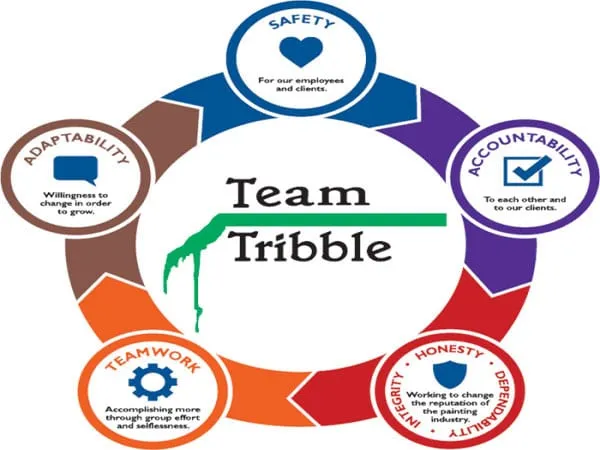 They talk to the administrative assistant about their brick painting project. The couple decides to get on the schedule for an estimate.
The day of the estimate arrives and so does one of Tribble's estimators. They trade questions and observations so the estimator can give them an accurate estimate. He does and the couple accepts. They give the estimator a deposit.
Their next step is to call Tribble's office again. They get on the schedule and get emails about when they're brick painting project will begin and who'll be leading it.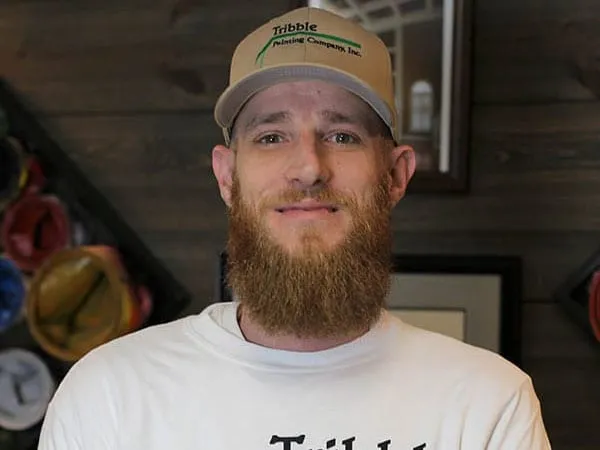 The day finally comes. Tribble's team shows up right on time. The project manager (Rob, pictured above) is the same guy as in the email! He takes the couple on a pre-project walkthrough to make sure he knows exactly what he's supposed to do.
Once they settle everything, the team starts the exterior painting project: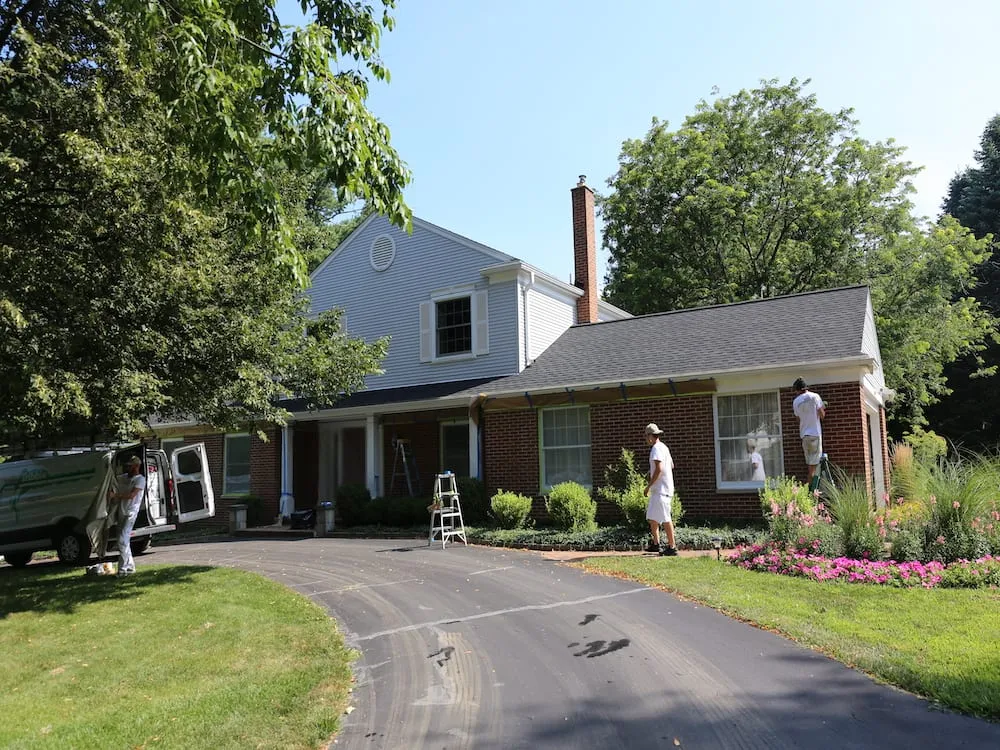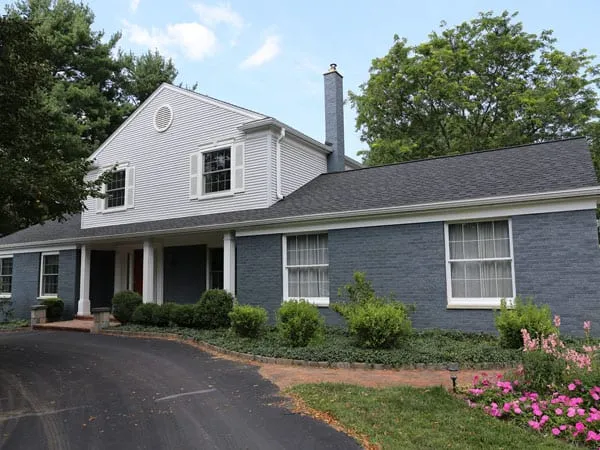 You May Also Like To Read
Once finished, Rob takes the couple on a post-job walkthrough to make sure everything meets or exceeds their expectations. It does. "Maybe we should read more of their posts and see what we can find," suggests Kathy.