How To Clean Painted Walls Like An Expert Painter
Keep The Walls Of Your Ann Arbor Home Clean And Looking Good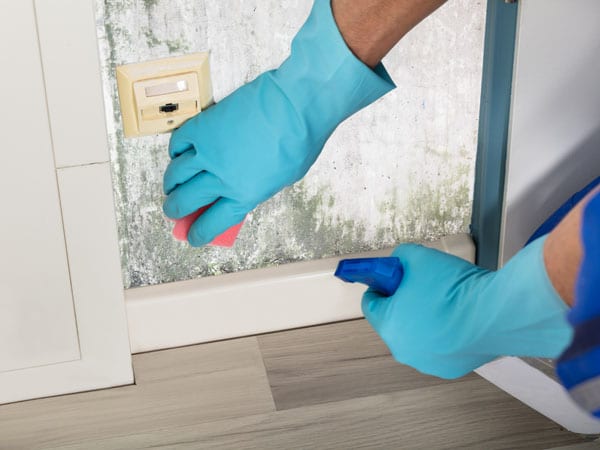 It's not as complicated as it sounds. How to clean painted walls like a pro painter is easy. All you need is warm water and dish soap. For tougher stains, you'll need something a bit stronger.
Find out the steps and what else you may need in the post below-
When Did This Happen!?
"It's like I'm seeing a whole new world, and I don't like it."
Kelly sees Mark looking around their home in confusion. He obviously isn't seeing what she is. "Look, right here," she says, pointing to a spot on a wall. "Marks like these are everywhere on our walls, especially at kid/dog level."
Mark's eyes widen as he looks around, eyes finally open. "You think other people see these when they come over," he asks cautiously.
"That's not as important as how I feel seeing them all the time now," Kelly points out. "Let's fix it then. I'll look up how to clean painted walls so we can clean them up," Mark says helpfully.
He pulls out his phone and does some searching. Here is what he finds-
Clean Painted Walls In 9 Steps
Clear the wall and area in front of it

Dust the walls

Line the base of the wall with towels

Fill buckets halfway with warm water

Mix a ¼ cup of dish soap in one bucket

Wet and wring out a sponge with the warm water

Clean from the bottom up

If this doesn't get everything, repeat steps 6-7 using the soapy water

If this does not work try a non-ammoniated cleaner like Simple Green
"Don't use ammonia or products with ammonia because it can soften latex paint," Mark finishes.
"But don't the differences in paint sheens change how to clean painted walls?" asks Kelly.
Flat/matte paints are harder to clean, period. Scrubbing repeatedly can start taking the paint off the walls so be careful. Eggshell sheens are only slightly more washable, so take care.
Satin and semi-gloss sheens can stand up to washing fairly easily.
Ahhh, Much Better?
"Now I feel more at peace," Kelly sighs with a smile. Mark's smiling too, glad he could help his partner feel more comfortable in their home.
"Wait, are those paint streaks on our walls?! Looks like we need to find out how to fix paint streaks now."