Here's The Advice We Give When People Around Ann Arbor, Michigan Ask About Paint Rollers
Not every roller cover is ideal for your painting project. Finding out the differences is smart because you'll be able to paint better!
In this post, you can figure out how to choose the best paint roller for your painting project in Novi, Michigan. This includes roller sizes and roller nap sizes.
Which One's The Best One?
"There are different sizes and naps for a reason," argues Jason.
Sarah crosses her arms. "Yeah, so you can decide how much time you want to waste painting our house! Let's just get the bigger, thicker one and go start."
Jason shakes his head as he pulls his phone from his pocket. "I'm going to prove it to you. I don't think the thickest one is the best one for our interior walls. Just going to look on the blog where I found the best way to paint an interior wall."
"Boom!" says Jason, handing the phone to Sarah. "Check out this nifty post I found. It can help us decide on the best paint roller and the best paint roller nap for our project."
Here's what Sarah discovers:
Paint Roller Sizes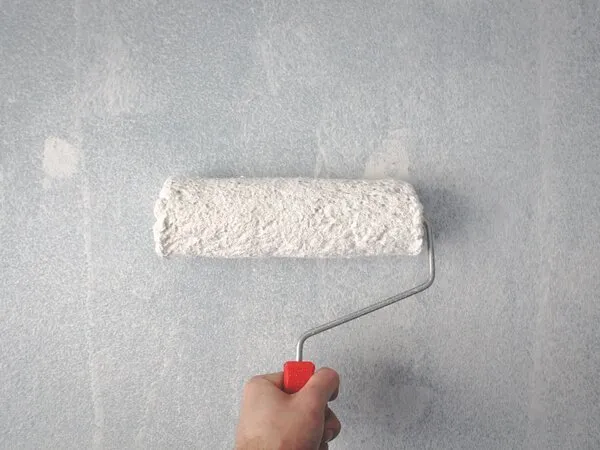 9 and 18-inch roller covers are the two main sizes. Different painting contractors have their own preferences (including us).
9-inch rollers. These are ideal for smaller projects. This can be one room, a powder room, a closet or two, etc.
18-inch rollers. These are ideal for larger projects. Multiple rooms, open concept areas, and more. They get pretty heavy and hard to handle when loaded with paint.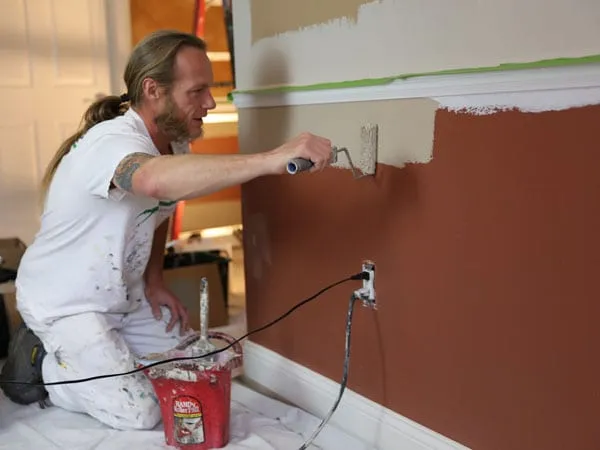 Johnny rollers. You can also use smaller rollers, which we call Johnny rollers. They're ideal for smaller, more cramped spaces like behind toilets (i.e. the john). You can also use them when cutting in. This is basically when you paint the border before doing the middle of the wall.
Sizes For Paint Roller Naps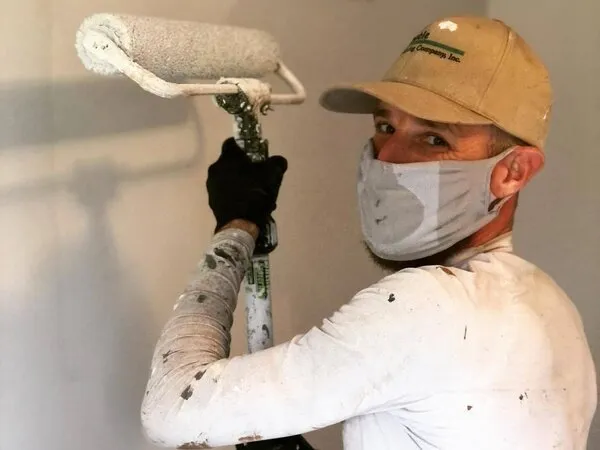 The nap is the thickness of the roller cover. Different thicknesses work better on different surface types.
The main rule of thumb is thicker naps for rougher surfaces. Thicker naps hold more paint, helping get it into nooks and crannies. Smaller naps are better for smoother surfaces because you waste less paint.
⅜-inch roller nap. Great for plaster ceilings and walls and any smooth surface.
½-inch roller nap. This is the best paint roller nap size for interior walls and ceilings.
¾-inch roller nap. This is ideal for rougher surfaces, like house exteriors and popcorn ceilings.
1¼-inch roller nap. This is for extremely textured surfaces.
You May Also Like To Know
"So we may just want to go with the ½-inch toller then," says Sarah. Jason nods as he grabs the roller. "Let's keep looking through this blog. We might find more useful information."