You Can Trust These Painters With Your Home
There are a few different house painters in Ann Arbor you can trust. There are 4 in particular that we would recommend if you decide not to work with us.
Find all 4 in the post below-
It Can't Be Just Anyone
"This is our home and I won't let just anyone paint it," Sarah says hotly.
Jason nods and holds his hands up. "Of course, I'm of the same opinion. Letting just anybody in to paint our home isn't going to cut it. That's why I have a list of recommendations I found on Google."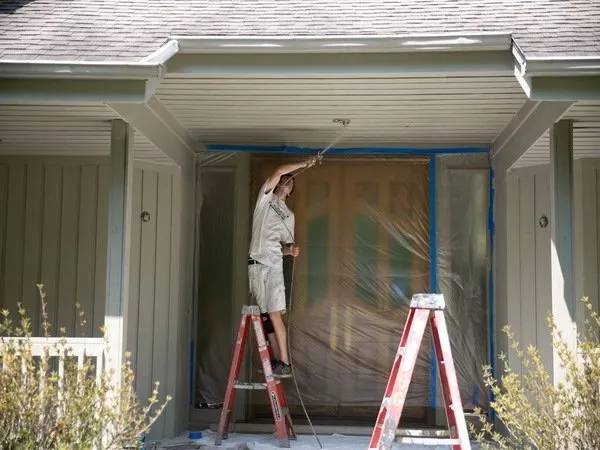 Sarah frowns. "From where, Angie's List and sites like that? They're not always reliable." Jason shakes his head. "Actually, I found a list of local painters on another local painter's blog. It's the same blog where we read about the painting a brick exterior project. Here, check out the list."
Jason holds out his phone with the page pulled up. Here is what Sarah sees:
4 Trustworthy House Painters In Ann Arbor
4 house painters in Ann Arbor you can rely on are Slater Painting, Veterans Painting, Brooks Painting, and Lucas Custom Decorating. While they all started out differently, they share the common goal of giving people a beautifully painted house.
Slater Painting
With a focus on quality and customer relationships, Slater Painting is a great painting company. Their professional crew is known for repainting many of the historic and older homes in the Ann Arbor area.
Veterans Painting
Andrew Turner founded this company on the principles of honesty, integrity, and service. This house painter in Ann Arbor can help you with just about anything from picking a color to the actual painting.
Brooks Painting
This painting company does it all from deck staining to interior painting.
Lucas Custom Decorating
They might sound like interior designers, but this house painter in Ann Arbor provides all phases of the painting industry. They do painting, staining, and papering for commercial and residential clients.
You May Also Like To Read
"Alright, looks like we have some pretty solid leads to follow up on," Jason points out. Sarah nods absently. "I'm going to look around this website some more and see if there's anything else we can find out."