3 Exterior House Colors Popular For Ann Arbor Homes
Ann Arbor Homeowners Are Either Refreshing Are Switching Their Exterior To These Popular Colors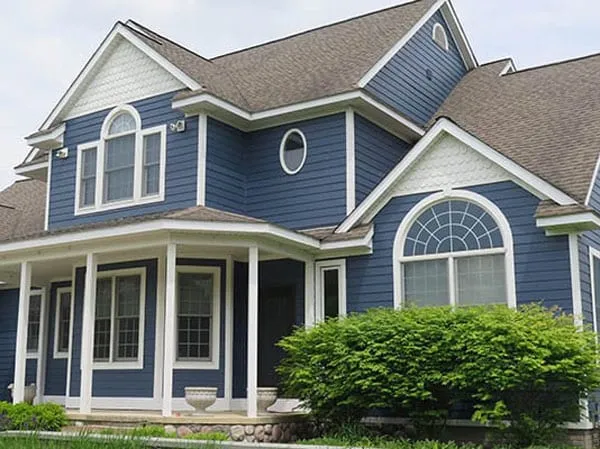 You'll see these 3 (and the bonus 4th) exterior house colors when riding through Ann Arbor neighborhoods. You can understand why once you see the pictures.
Speaking of pictures, you can see them in the post below:
Let's Paint Our Exterior!
"We've got the money and our home could really use it."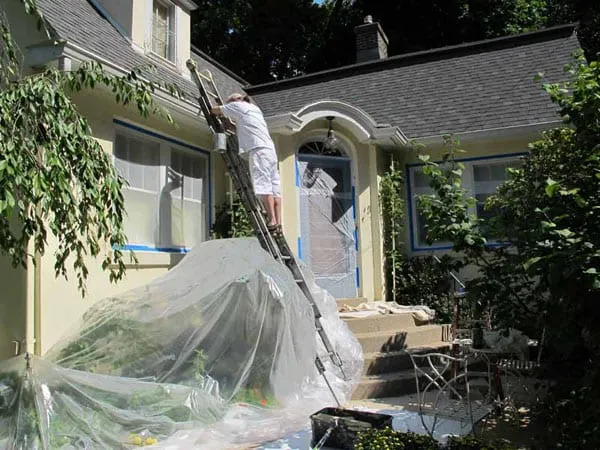 Adam sits back as he thinks about what Amy just said. She's right, as usual. Now that he thinks about it, their house exterior isn't as bright as it once was.
"Let's do it! Do you want to refresh the color or get a new one?" Now it's Amy's turn to think. 
"Why don't we try to find the popular exterior house colors for Ann Arbor? That might give us some ideas and one of them might be exactly what we're looking for! If not we can always refresh the color we have now."
Adam loves the idea, so he gets out his phone and Googles it. After this, they'll find out how much painting an exterior costs.
After searching, here are the colors the couple are going to decide between:
Popular Exterior House Colors In Ann Arbor
White

Gray

Blue

*Bonus
"These are all great colors! Let's scroll down and see what they look like."
White house exteriors do look amazing, but because they're white they need cleaning more often than other colors.
"Our house is already white and I really like it," Amy says. "I do too, but it could be fun to paint it a new, fresh color," Adam points out.
The couple scrolls to the next popular exterior house color in Ann Arbor.
2. Gray As A Look For Homes
"It's a nice, neutral color."
Since gray is a very neutral color it can make your plants and lawn positively pop! It's a great background for the greens, yellows, reds, whites, and other colors you may have in your garden.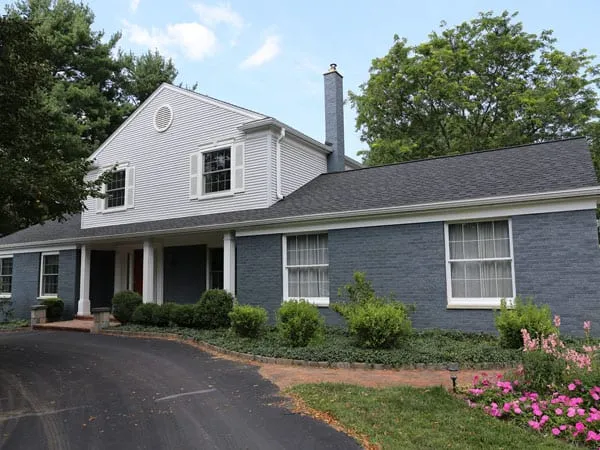 "This would be great for Janice! She loves gardening and wants her front yard to be the talk of the town," Amy notes. She'll need to suggest it to Janice later.
Adam reaches around and scrolls down to the next exterior house color.
Bright and/or lighter blues are a popular color for house exteriors. They help houses stand out without being too loud (like a bright pink or neon color loud).
"Blue is my favorite color," Adam says slyly. Amy looks at him, saying "Then you might be in luck because these blues are beautiful! I think it would be a great exterior house color for our home."
Adam pumps his fist into the air as Amy scrolls to the final exterior house color.
You can paint your house almost any color. Most neighborhoods have a Home Owner's Association that you'll need to check with. Many areas won't allow certain colors, but hopefully, yours will if you choose this route.
"We will need to check, but if we can find a custom color we can use we should," Adam says brightly.
What Color Will They Choose?
The couple decides that they'll go with a shade of blue (they still need to decide which). Amy will look for different shades while Adam will check with the Home Owner's Association to see what their rules are about custom exterior house colors.
They might even choose the same blue as Melinda's exterior painting project.