Benjamin Moore vs Sherwin Williams And Why It Doesn't Matter
Whichever You Choose To Paint Your Ann Arbor Home With, It All Comes Down To Quality
It's true. When it comes to Benjamin Moore vs Sherwin Williams there isn't much of a difference unless you buy based on one thing.
Find out what it is in the post below-
It Never Ends
"It's the Heinz vs Hunts ketchup argument all over again," Patty sighs.
Jeff frowns at Tyler. "And just like Heinz is superior, so is Benjamin Moore." Tyler frowns back twice as hard. "You definitely just meant to say Hunts and Sherwin Williams."
The two are trying to decide what paint to use for the house interior. They managed to get past agreeing on color but this brand issue could be worse (learn how to make choosing a paint color easier).
"Fine, let's use Google to settle it. We can look up Benjamin Moore vs Sherwin Williams and see which paint brand is actually better," Jeff suggests. Tyler takes out his phone and does some searching.
Here is what they find-
Benjamin Moore vs Sherwin Williams: Which Paint Is Best?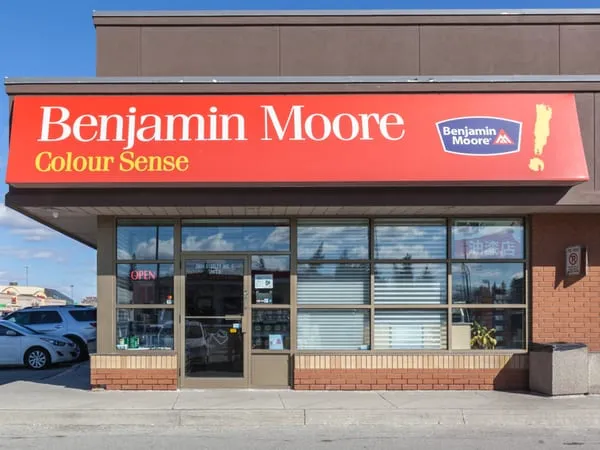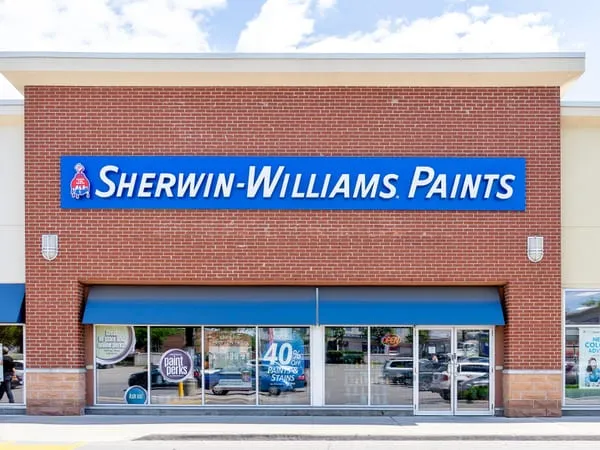 The best paint between Benjamin Moore vs Sherwin Williams is either of them. When it comes to the paint they both work very well. There may be slight differences in one product vs another but only a professional painter could tell. Benjamin Moore stores are locally owned while Sherwin Williams stores are corporate-owned.
What it really comes down to is quality. You get what you pay for and if you buy cheap paint you'll get a cheap paint job. Buy quality paint and you'll get a quality look.
Todd Tribble's Professional Opinion
I've used both brands and they both work equally well. It's more about the quality of the paint than it is about the brand. Benjamin Moore and Sherwin Williams are the best out there and I'd use either. Designers may have a preference though.
Benjamin Moore's Aura and Regal Select lines both have great coverage and I love the fact that they both touch up very easily.
Sherwin Williams Emerald Designer Edition and Emerald paints cover great as well and they both flow easily off your brush and roller.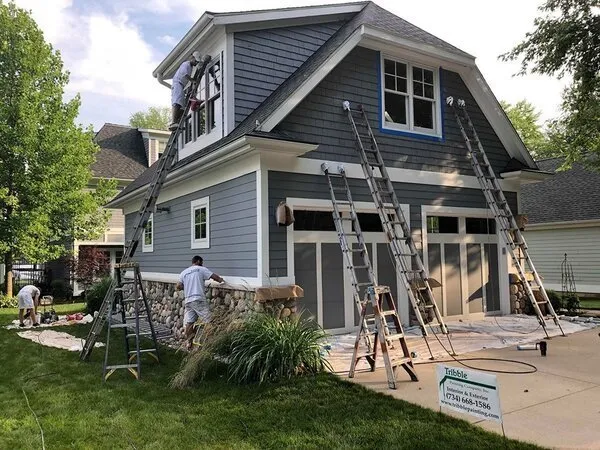 Both products are consistently good and come with great customer service. Knowing the person selling me the paint will come out to the job site and help solve any problem that might arise is priceless.
Our clients ask for both and come to us with colors from both companies so we are able to use a wide variety of paints. Whether you decide on Benjamin Moore or Sherwin Williams if you stick with the premium product for your next project you will be well served.
Which To Use As A Pro vs Homeowner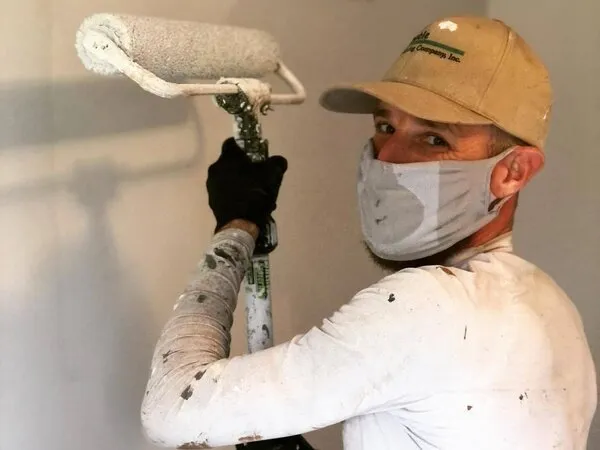 As a pro, the best paint brand:
Is consistent in how it flows off my brush and roller

Has a color tinting system that offers great coverage as well as consistent color from gallon to gallon

Is one where I can count on the support and knowledge of the people selling me the paint
As a homeowner, the best paint brand:
Is self-priming

Covers great

Isn't too pricey
Buy the brand that has the product that best fits your project and budget. But, it's better to save up and get better paint than to paint with low-quality paint. Nobody wants to regret the money and time they spend.
Why To Not Buy Any Other Paint Brand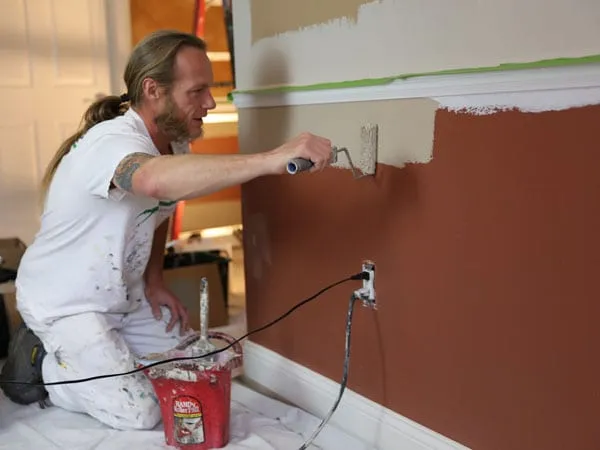 There's a reason it's Benjamin Moore vs Sherwin Williams and not anything else.
These two paint companies spend a lot of money on research and development. They have a product for any need and project.
They're more expensive because they are of higher quality. Lower quality paints need more coats and more labor. They also don't last as long so you'll need to repaint sooner.
You May Also Like To Know
Patty pipes up. "I say we look for a color and paint that matches our needs- shiny, water-resistant, and beautiful." Tyler and Jeff look at her and then each other in surprise. "You nailed it," they say together. "Let's see what else we can learn about paint and painting."